[ Chinese 中文 | English 英文 ]
「堂區是我家、齊來建設她 」- 希望我們能以堂區作為大家信仰生活的中心。
一年一度的堂區籌款綜合晚會將於11月11日 (星期六) 晚上 6時30分假萬錦劇院舉行。門票將於9月23日開始發售,票價每位25元正,請大家踴躍購票。
籌款晚會委員會將由9月9、10日起,一連三個星期六及星期日各台彌撒後在大堂特設聖經金句攤位,方便教友在晚會塲刊刊登非商業性廣告。
可供選擇的中或英文金句,由王天偉神父及王新亮神父精心挑選,請各教友鼎力支持。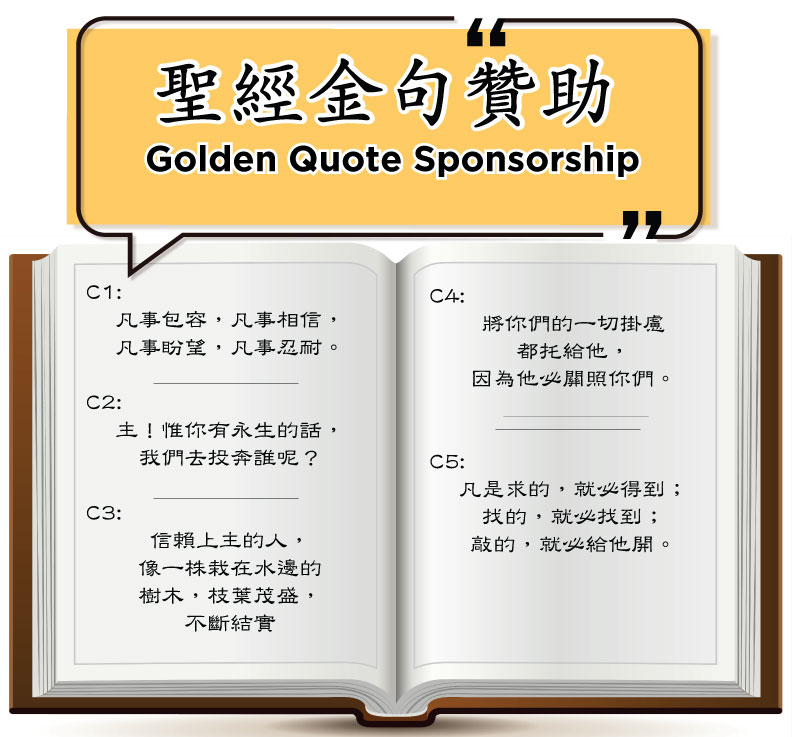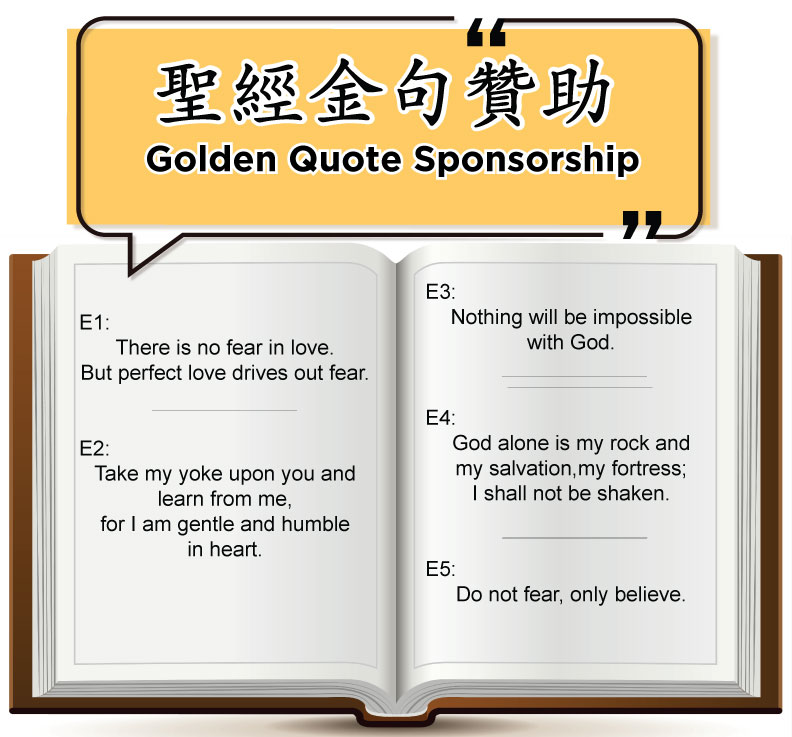 ---
現誠意邀請各商號於晚會場刊內刊登廣告。

如果貴公司有興趣成為堂區籌款綜合晚會的贊助商,請使用以下贊助表格。

請與堂區辦事處 (電話 : 905-887-7922) 聯絡及查詢詳情。請大家鼎力支持。
備註 : 請於九月十五日前將廣告設計及商標交往廣告組。
(廣告設計及商標必須依從 PDF / JPEG 數據編碼及預定切位)
---
[ Chinese 中文 | English 英文 ]
"Our Parish is Our Home" - our parish is our own home and center of our lives.
Our annual Fundraising Variety Show will be held on Saturday, November 11, 6:30pm - 10:30pm, at the Markham Theatre. Tickets @$25 will be available for sale on September 23. You are encouraged to purchase tickets for the show and to place the "golden quotes" chosen by Fr. Matthew and Fr. John, and non-business advertisement in the program book. A booth will be set up on Sep. 9/10 and the following two weekends for "golden quotes" and non-business advertisement registrations. Please show your support. Thank you!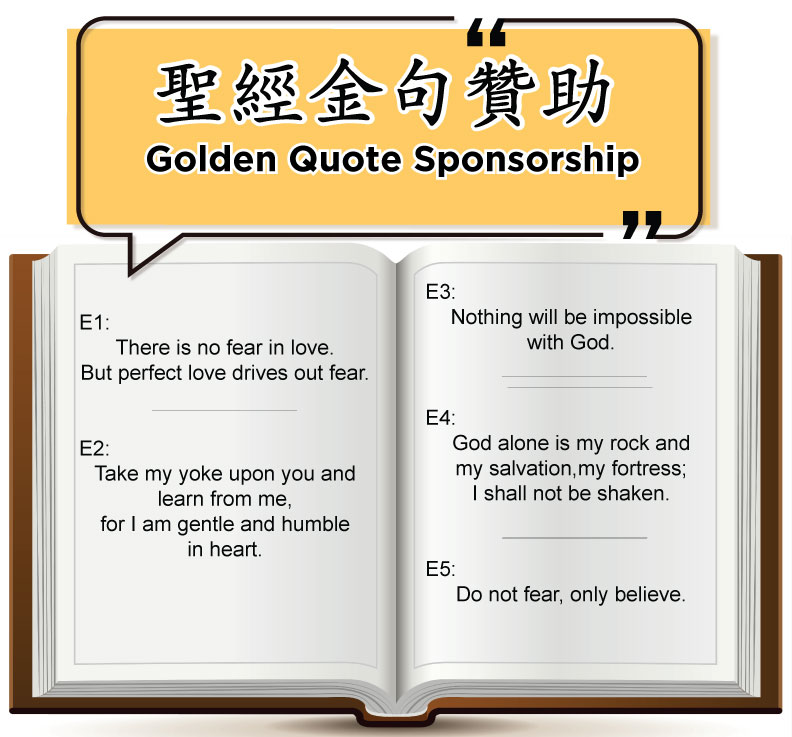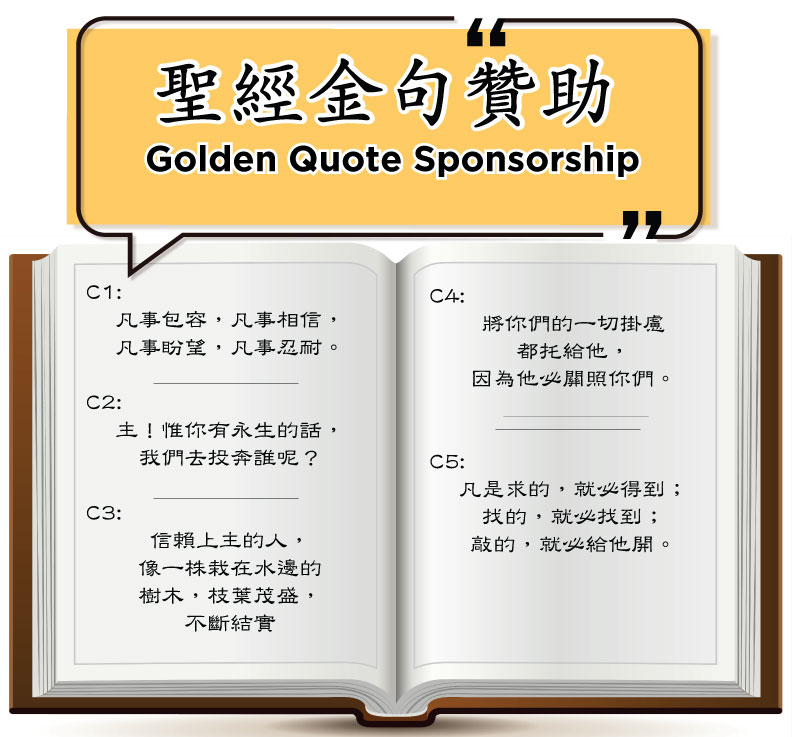 You are invited to place business advertisements in the program book.

If your company is interested in sponsoring our Fundraising Variety Show, please use the following Sponsorship Agreement Forms.

For details and inquiries, please contact Parish Office (Tel: 905-887-7922). Thank you for your continuing Support!
Remarks: Please submit the Artwork and Logo to AD Team before Sept 15, 2023.
(Design submission must be in Jpg or Outlined PDF format, Bleed with Trim Mark.).