主日學​
於 5月29日 及 6月5日 (兩個主日) 接受辦理 2022 至 2023 年度學生登記手續,學生必須為已領洗的本堂登記教友。開課日期為 9月10號 (星期六) 及 9月11號 (主日)。
---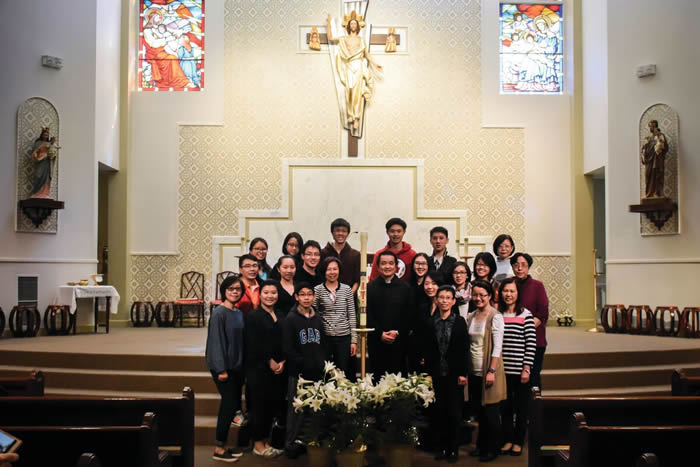 "It is not the will of my Father who is in heaven that any one of these little ones should perish" (Matthew 18:14).
Sunday School welcomes Catholic children. They are allocated to Junior, Intermediate, or Senior classes based on their age, from four years old to twelve. There are classes for 8:15am, 10:00am, and 12:00pm Sunday Masses.
The mission of Sunday School is to bring up children in the Church, and introduce them to Jesus in the Gospels, to God our Father in the Scriptures, to His entire family and household the Church, and how we actually meet Him in the sacraments. Our goal is not only to bring kids to learn more about Jesus the same way they learn about science, math, and English at school, we also plant little seeds in their hearts that will grow into beautiful fruits so that they will want to come back to Jesus every Sunday for the rest of their lives and will be most pleasing and fragrant to God when He sends them the Holy Spirit at Confirmation.
Jesus Himself said, "It is not the will of my Father who is in heaven that any one of these little ones should perish" (Matthew 18:14). Likewise, it is not the will of any of us that any of our children be lost, especially as they grow out of Sunday School. Therefore, we take great care and consideration when we admit new teachers and TAs into our ministry. Our teachers and TAs are those who intimately know and love (and continue to love and learn about) the Words of God and the work of the Spirit in the life of the Church. Many of them have been brought up in Sunday School as children and have come back as TAs (and eventually become teachers) and pass on what they have learned.
Sunday School is not a daycare or club or a course... it takes place during Mass. Therefore, in anything that we do, we always draw from the liturgy and we always lead the children back to the liturgy where Jesus meets them in the breaking of bread. The parish is where learning, prayer, and good deeds meet the life of the Church, and the life of the Church is a taste of the life of the Trinity.
Our ministry cannot flourish without the support of parents who bring their children to Mass and take their children home to deepen and practice what they have learned in Sunday School. We also need the support of the parish in providing us the space and resources required. We ask for your continual prayer and support, not only for good, loving, and faithful teachers, but also for the growth of God's children entrusted to our care.
For inquiries, please feel free to contact us: stagneskouyingtsao@archtoronto.org OR sundayschool.satcc@gmail.com