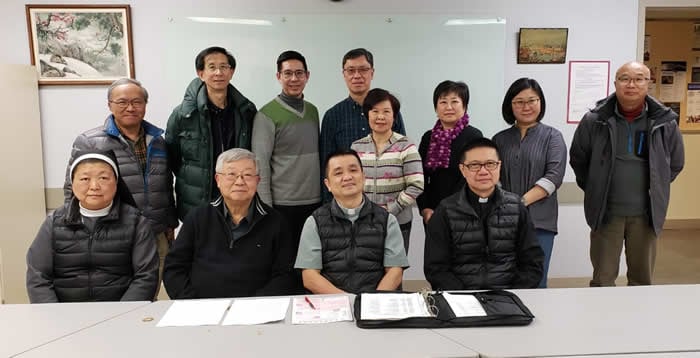 堂區牧民議會乃策劃,統籌並推動堂區內的所有事務,實踐精誠團結,處理及安排堂區一切活動的組織。
議會基本成員為本堂所有神父、執事、修女及本堂主任司鐸從堂區弟兄姐妹中揀選出來的代表,合力承擔福傳的使命。教友代表任期為兩年,可連任一次。議會每兩個月開會一次;如遇上突發事件時,本堂主任司鐸可以召開特別會議討論。
堂區牧民議會的其他責任包括:
監管及確保堂區的正常運作
保持與其他大多倫多市堂區(特別是華人堂區) 的密切聯絡
支持並參與堂區及教區的活動
維繫善會與善會間的合作
協助弟兄姐妹們對信仰的加強及培育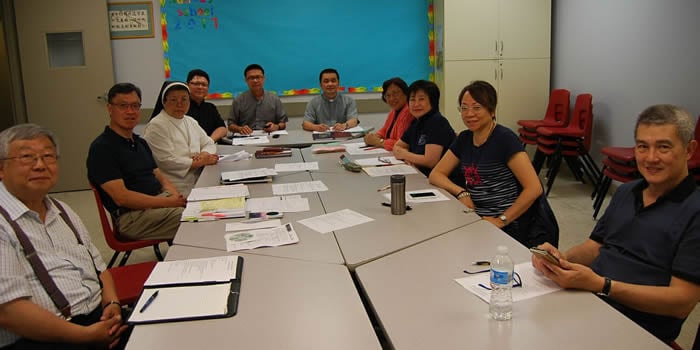 The Parish Pastoral Planning Council is responsible for initiating, planning, leading and implementing all parish activites.
In addition to our parish priests, deacon and sisters, the Pastoral Planning Council also consists of members selected from parishioners by the Pastor. They will serve to maintain and look after all parish activities in an effective and efficient manner. The term of service of lay members is 2 years or up to a maximum of 4 years if being appointed again. The Council meets once every two months, but special meetings can be called by the Pastor when necessary.
Other responsibilities of the Parish Planning Council include:
Supervise and ensure the normal operation of the Parish;
Maintain a close relationship and contact with other parishes, especially the other Chinese parishes in the GTA;
Support and take part in parish activities and those organized by the Archdiocese;
Sustain respectful relationship among parish groups;
Assist parishioners in their spiritual development.