聖曹桂英堂青年組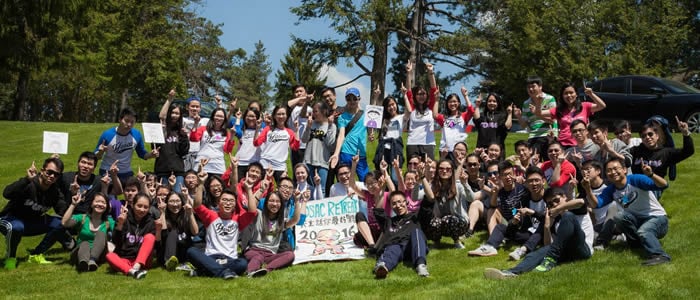 YOSAC stands for ͞Youth of St. Agnes Church. It is a youth ministry run FOR the youth and run BY the youth.
What is the purpose of YOSAC? After confirmation, the youth ask, Uh... what happens now? They expect something to change and they are not supposed to stay the same like before.
YOSAC is a place for the youth to participate in the New Evangelization where they REDISCOVER the JOYFUL and ACTIVE life in the Holy Spirit.
This is why our activities include our annual YOSAC Retreat, Singspiration, Adoration, board game nights, soup kitchen opportunities, lecture talks, fun socials, and we participate in our parish events including the Variety Show, Children's Christmas Party, and the Parish Bazaar. In these, we see prayer, fun, service, and learning because the Holy Spirit transforms every aspect of our lives.
Who is part of YOSAC? We include high school students, university students, and those who are post-graduates. We even have YOSAC members who grew up in YOSAC and now have YOSAC babies! You see this wide age range because the Holy Spirit bears much fruit! That is why older members always come back! That is how the church stays ALIVE!
For inquiry, please contact: stagneskouyingtsao@archtoronto.org