聖類斯少年培育組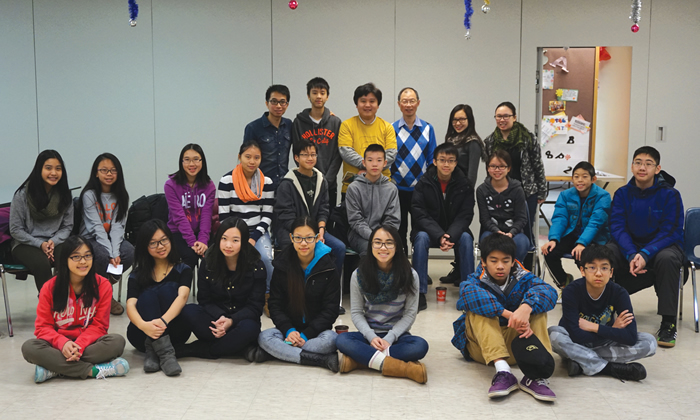 聖類斯少年培育組於一九九四年成立, 乃為年齡十二至十九歲已領洗及領堅振的青少年設立的靈修組織。
在導師的引領下,透過研讀聖經、環繞教會、教理的主題討論。令本堂區之青年從現代青年人的角度明瞭天主聖言的真正意義及天主所恩賜的聖寵,進而了解耶穌希望我們如何做一個忠誠、有愛心的基督徒,以我們日常的言行宣掦福音。透過為社區及堂區的服務,加強我們與天主及其他人之間愛的聯繫,成為堂區明日的生力軍。
本組於每月首主日上午十時至十一時十五分聚會,歡迎並鼓勵所有青少年加入,共同參與堂區的活動; 例如在堂區賣物會義賣甜品、堂區綜合晚會的幕後工作等,並透過祈禱、奉獻及有關天主教的研討,加強與天主的聯繫。
電郵聯絡地址: stagneskouyingtsao@archtoronto.org
---
Founded in 1994, St. Louis Teenager Group is established for Catholic teenagers, twelve to nineteen years old, who have received the sacraments of Baptism and Confirmation. We are a spiritual group that grows under the guidance of God, with help and leadership from parish leaders and instructors. Through reading and understanding the Bible and the Catholic Faith, the youth of St. Agnes Kouying Tsao Parish can understand the true meaning behind the Words of God, and recognize God's Grace from the perspective of youth of today.
In addition, we also learn how Jesus intends us to live as faithful and loving Christians, calls us to spread the Words of the Lord through our daily words and actions. We strengthen our loving bond with God and with others through community and parish service, as we grow to become our Parish's next core generation. Our group holds meetings on the first Sunday of every month, from 10:00am to 11:15am.
We welcome and encourage all youths to join us, as we deeply strengthen our relationship with God through prayers, devotions, activities, and Catholic topic studies.
For inquiry, please contact: stagneskouyingtsao@archtoronto.org