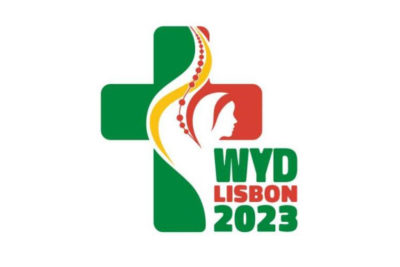 [ English | 中文 ]
Fundraising for 2023 WYD
December 10 & 11 - Christmas cards handmade by our youths will be for sale at the church lobby.
December 17 & 18 - Baked goodies will be for sale. Also, a book written by Fr. Thomas Betz OFM Cap (Chinese translated version - 「天主教信仰的默想」) will be for sale as well.
All proceeds will go to the 2023 World Youth Day fund. Please show your support!!
Our Youth Ministry will be organizing a group of young adults aged 18-35 to World Youth Day 2023 in Lisbon, Portugal. The pilgrimage will span from July 25-August 9, 2023 which includes Days in the Diocese, World Youth Day Week, and a day trip to Fatima.
Relevant information will be updated regularly on this page. Stay tuned!
For any questions, please contact Katie Zou at youthminister.satcc@gmail.com
---
[ English | 中文 ]
青年組義賣聖誕咭及曲奇餅
本堂青年組為籌集世界青年日的經費。將於..
12 月 10 及 11 日在大堂義賣由他們親手制作的聖誕咭。
12 月 17 及 18日義賣曲奇餅及其它美食。同時,義賣由美國費城湯姆神父 (Fr. Thomas Betz OFM Cap.) 著作的「天主教信仰的默想」(中譯本)。
籌得的款項將全數資助世界青年日的經費。請教友踴躍支持!
堂區青年組將會組團 (18至35 歲之學生及青年人) 參加 2023年夏季於葡萄牙里斯本舉行之世界青年日。朝聖之旅將於 2023 年 7 月 25 日至 8 月 9 日舉行,其中包括教區活動、世界青年日活動和花地瑪一日遊。
本網頁將定期更新相關信息。敬請關注!
如有查詢,請電郵 Katie Zou:youthminister.satcc@gmail.com